More than ever, the basis of competition between manufacturing companies relies on applying the paradigm of Industry 4.0, where robotic automation meets artificial intelligence, generating a vast range of advantages:
simplified operations for workers
improved customer experience
All of this is possible thanks to the potential of the internet of things (IoT), which allows objects to communicate with each other and with people.
Thus, in industrial environments, digitalization allows machines, connected by a network and fitted with sensors, to use data to communicate: a constant flow of information which, once analyzed and elaborated by means of specifically developed software, can be used to perfect the processes, the planning, the safety and maintenance of production in real time, optimizing performance.
This concept, known as the smart factory, guides our specialized division, Brighi Digital, devoted to constantly upgrading the level of interaction and intelligence of our automated machinery   to create the most efficient link between machines, data and people.
SUPREME AUTOMATION INTELLIGENCE
Top level operative excellence
Our Supreme Automation Intelligence platform provides you with a truly efficient virtual production assistant who will be right by your side, every step of the way, helping you construct an integrated digital environment assuring you easy access to all the tools and resources you need to guarantee the best possible manufacturing experience.
Orders, automation flow, maintenance and statistics: all managed smoothly though a single digital platform to make sure your operations always run smoothly.
 Thanks to machine learning and predictive information, making the right strategic decisions will be so much easier. Speed and accuracy will be increased, reducing downtime, costs and waste, meaning greater satisfaction for both workers and customers.
THE SUPREME PLATFORM INCLUDES SOFTWARE PRODUCTS
CEREBRO, DOMINO and CALLISTO: EACH POWERFUL ON ITS OWN, UNBEATABLE TOGETHER.

Improve your process and drive your growth
Manage and prioritise the jobs
Monitor and control the production line
Dynamic Preventive Maintenance
All of this from your workstation
Communication: Machine to Human

Platform: Web App/Client App
Optimisation: Tablet/Laptop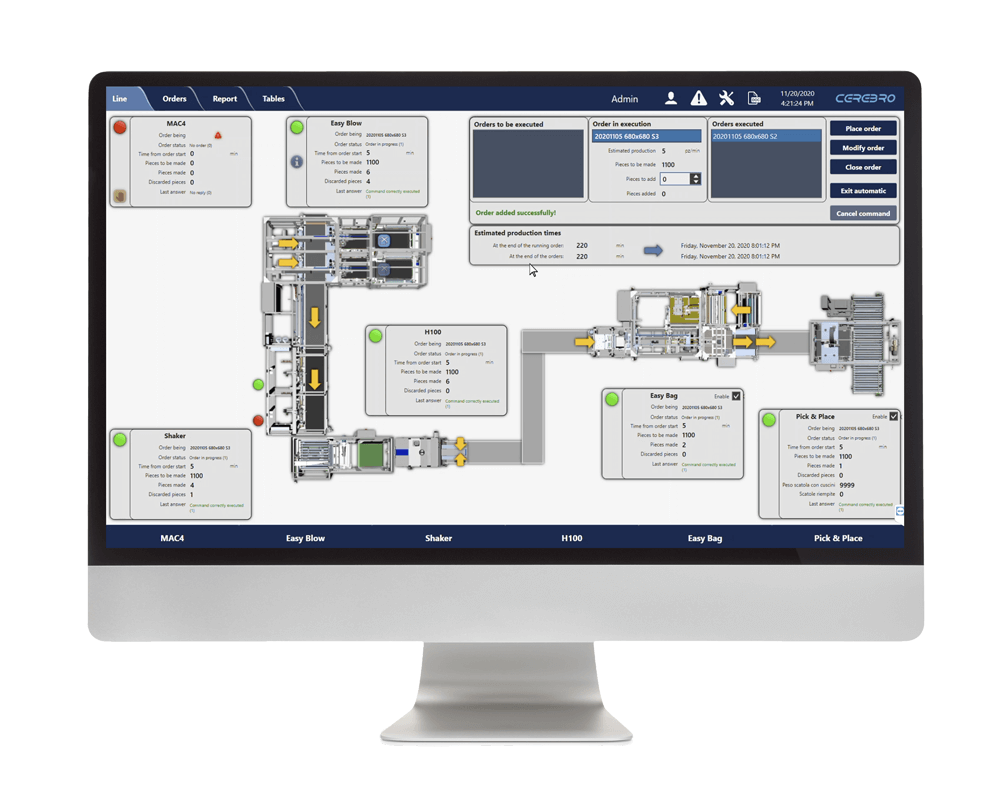 Master and connect the machines on the floor
Manage and set the production flow
Create and save macro recipes
Connect sensors and devices
All of this from your machine touchscreen
Communication: Machine to Machine
Platform: WebApp/Built-in
Optimisation: Smarthphone/Tablet/Laptop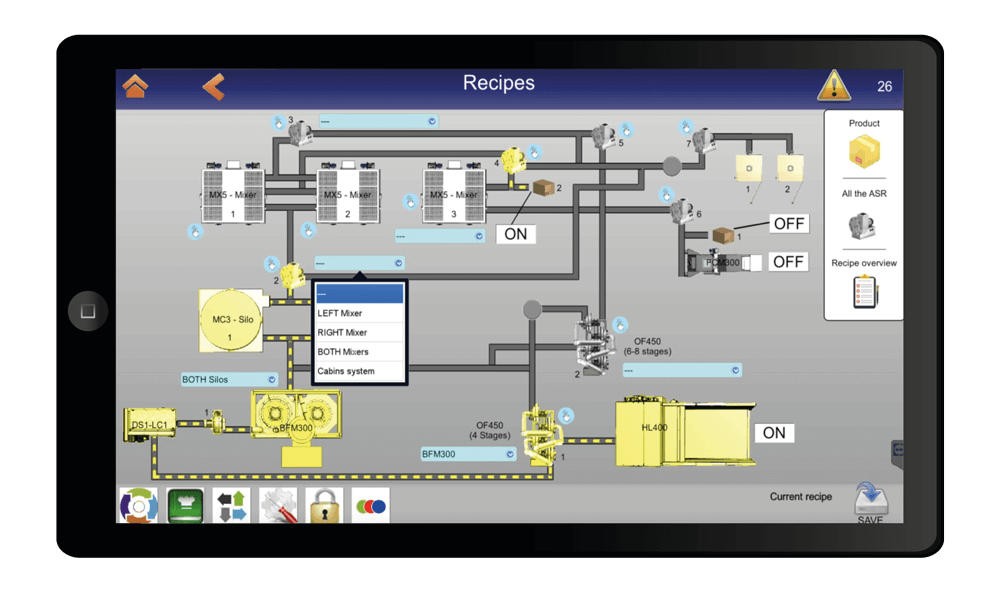 Connect the equipment to your database
Share production data and KPIs
Accelerate our tecnical support
Production  data analytics for quick reaction
All of this your mobile device
Communication:Machine to Enterpise
Platform: Web App/Client App
Optimisation: Smartphone/Tablet/Laptop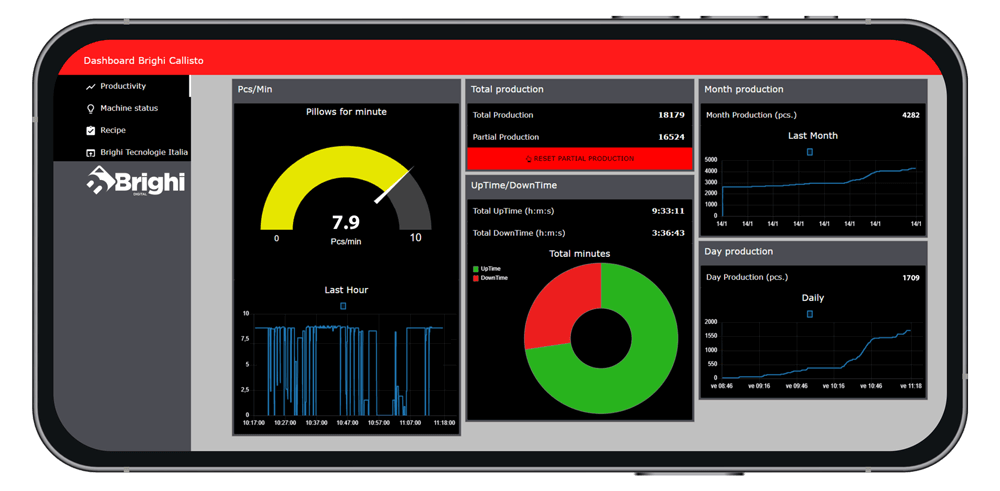 Make your production smart! Contact us to find out more.