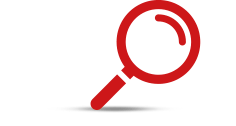 Tuning into intuition, encouraging ideas, imagining ingenious solutions: exploring new horizons is part of our DNA. Lively, attentive and curious, the spirit of observation runs through every one of our offices and through every department, accompanying our creative way of thinking. We are constantly challenging ourselves, looking for ways to improve every facet of our work, nurturing the inspiration that emerges from every corner of our establishment and investing in resources to support the whole range of research and development efforts, to offer you machinery that makes the difference: from optimizing consumption, both of electricity and of compressed air, to maximizing production performance, to ergonomic studies to facilitate operations, both on the production lines and in the maintenance departments.
of work hours a year = Investment in R&D
To give our visionary spirit the space it deserves, we have opted to create a separate division dedicated to researching the raw materials used in our processes as well as in yours.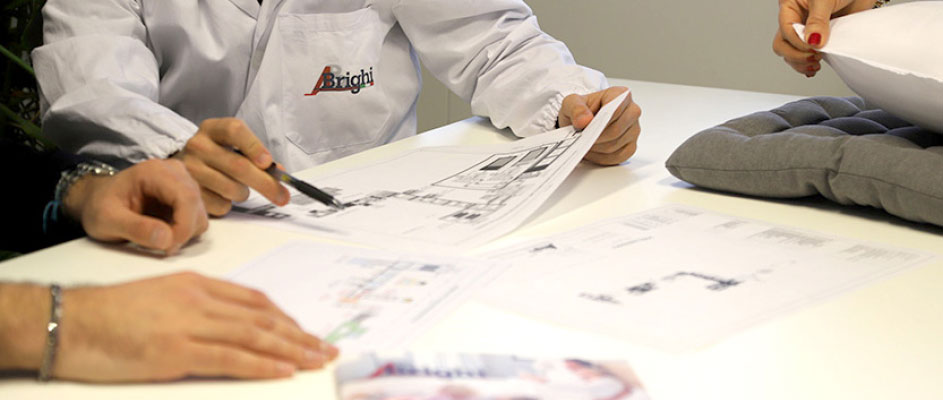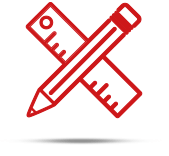 Between expertise and cutting-edge technology, our planning department is where ideas take shape. Every single machine, each combination of modules, each complete line is conceived and developed in great detail by our team of mechanical, electrical and electronic engineers, to make sure your needs are squarely met in terms of productivity, space and budget. With an eye toward maximum flexibility, we are specialized in developing workable solutions, designed to integrate future innovations and upgrades in automation intelligence. To optimize your investments by looking strategically toward the future, we will face the evolving home textile market and grow along with you step by step.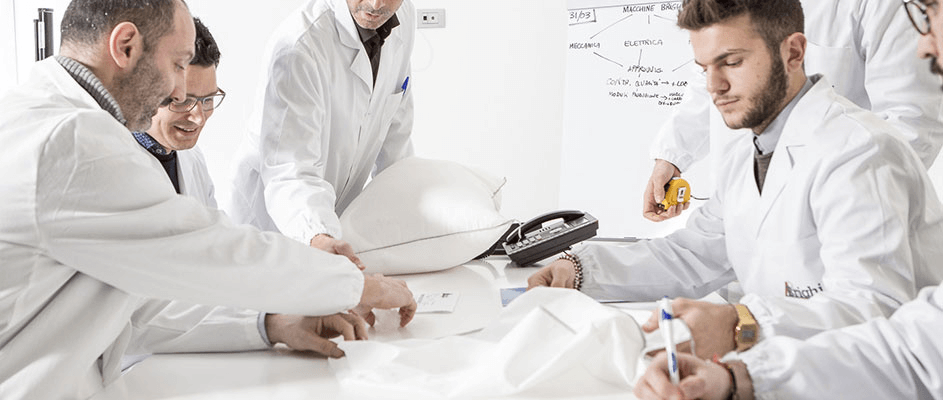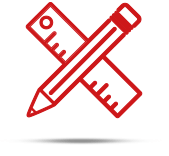 From thought to action: projects become reality in our manufacturing plants. Here, thanks to integration, both horizontally in terms of prossessing, and vertically, in terms of linking this area up with other departments of the company, we follow all our products, from the first to the last, making sure we maintain the same high quality every step of the way and guaranteeing accurate completion times. Our specialized technicians are called in right from the planning phase and, bringing together knowledge and know-how, help handle each and every component during each phase of construction, from the selection of raw materials to the various elaboration processes, carried out with the help of CNC machining, all the way through complete assembly and testing. We also create the entire electrical and electronic components, delivering high-performance, highly efficient, turn-key solutions which are state-of-the-art in terms of automation intelligence, to manufacture pillows, cushions, quilts and polyurethane blocks for mattresses. The technical department, together with out after-sales department, coordinates the team of on-site operators. They  oversee the installation and activation of the machines, offer training activities and handle any subsequent technical assistance.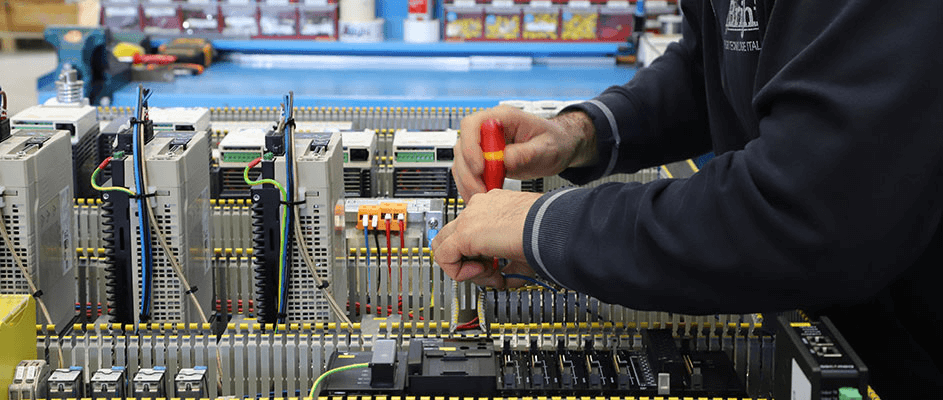 Step by step, as needed, wherever needed: always by your side, ready for action. Our dynamic customer service is characterized by collaboration not only with customers but with all our other departments, too, to make sure that all your demands are met as quickly and effectively as possible, whether in person or remotely in real time.  The department, in constant communication with the project manager in charge, stands ready to deploy a variety of means to respond to your every need and meet all your expectations.

percentage of our yearly profits made by dedicating ourselves to start-ups
our start up clients that double their investment  one year after their first installation
our start up clients who purchase a complete automatic line with at least one automation intelligence software program
A good start is half the job: undertaking your new business venture as a home textile manufacturer, take advantage of our package of services designed especially for start-up companies. Dedicated to companies using this kind of machinery for the first time, the package includes a whole range of support, like on-site pre/post installation inspections, extended installation periods, personnel selection assistance, and connections to suppliers of raw materials: an "EASY"guide to success.
Are you about to put out your first production line and don't know where to start?
Essentials
is our new service providing you with
the ideal starting point with all the tools and resources you need to set up and develop your production line
.
Detailed analysis of the project under every key aspect (market, structure, objectives).
Preventive on-site inspections for designing spatial lay-outs, connections and logistics.
Consolidated installation interventions to guarantee that staff is appropriately trained.
Post-installation inspections to monitor the correct, on-going use of machines and intervene when necessary
Regularly scheduled maintanence and monitoring visits to make sure everything is running smoothly.
Want to find a faster way to meet your manufacturing targets?
Accelerate
is the support platform we have designed to help you
speed up your entry into the marketplace by increasing efficiency
.
We connect you with the most qualified and competitive suppliers of raw materials and services.
Financial support to lighten the load of your investment.
Assistance in operational and technical personnel selection.
Pre-training for non-specialized personnel.
Do you want to make sure your prodution is "smart" right from the start?
Supreme
is a software program developed by Brighi Digital designed to make sure your manufacturing plant
starts off in the industry 4.0 dimension right from the outset
thanks to the synergy between automation and artificial intelligence.
Interconnects your machines, automates the processes and centralizes control and management from your computer, making production streamlined and user-friendly.
Allows your machines to automatically schedule maintenance appointments, optimizing the exchange of data with our service team to increase productivity day by day.
Discover all our softwar at Brighi Digital

Do you want to start out with all the necessary know-how?
To make sure you start out a step ahead, you can count on one of our most valuable resources: our many years of experience in the world of home textiles, guiding many successful start-up companies and assisting our customers in establishing strategic collaborative efforts. We can set up guided tours for you, letting you see with your own eyes just how we employ best-practices in the manufacturing of pillows and cushions for beds and sofas and home decor, quilts and duvets, and polyurethane blocks for mattresses. We will get to meet with innovators, experts and managers to exchange ideas, build up credibility and speed up growth in your business.